Primary Care Services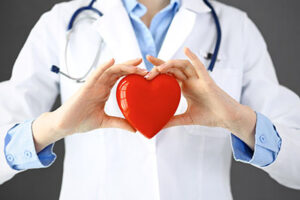 At NAB Life Health, Dr. Michael Adam Weisbruch's focus is not just to treat your symptoms but to provide the roadmap to an optimal life. Our core services are Primary Care, Internal Medicine, Preventative Medicine, Wellness Testing, Medicare Chronic Care Management and Remote Patient Monitoring, Hormone Therapy, Care Coordination, and minor procedures.
Dr. Weisbruch and the team at NAB Life Health will serve as your home and hub for all your primary care needs:
Services Offered:
Conditions Treated:
Cardiovascular Disease

Diabetes

Alzheimers

Obesity

Arthritis

Asthma

Tobacco-related issues

Alcohol-Related issues

COPD (Chronic Obstructive Pulmonary Disease)

Osteoporosis

Hormone Deficiency related issues
What is a typical visit like?
Dr. Weisbruch blocks an hour for every first appointment so that we do not leave one stone unturned regarding your health. Your experience starts with the first correspondence. We do our best to collect the necessary information regarding your demographic, billing and health information. One of our staff members will call you before your appointment to gather this information. Our staff then conducts an internal meeting with the information we have in order to create a plan of action before you come in. Our waiting room and décor is simple but comfortable. We strive for nothing less than a great experience.
How long will my visit last?
Like all medical practices, Dr. Michael Adam Weisbruch in Niceville Florida runs on time; all the time… just kidding! Most first appointments will last an hour unless otherwise specified by the patient. Follow up appointments range from 5 minutes to 45 minutes depending on the complexity.
Why should I visit NAB Life Health for my Primary Care needs?
Our approach is NOT based on treating symptoms but managing your health and everyone is different. We strive to provide the plan for your optimal life despite any chronic conditions that you might have. If you are in or around the Destin, Miramar Beach, Santa Rosa Beach, 30A, Seagrove Beach, Watercolor, Sandestin, Seaside, Dune Allen Beach, Blue Mountain Beach, Freeport, Rosemary Beach, Panama City Beach, Fort Walton Beach, Mary Esther, Shalimar, Niceville, Bluewater Bay, Florida areas then give us a call.