Welcome to Our Practice
We are excited and honored that you have chosen NAB Life Heath in Niceville, FL for you and your loved ones Primary Care Physician and Internal Medicine Needs. Our foundation and backbone is Jesus.  We pray and invite him into our practice daily to guide our decisions and would be honored to pray with you.  We are an internal medicine practice that treats adults from age 18 and up: with a strong focus on preventive medicine, wellness, and health optimization. Our clinicians are also experts in management of chronic diseases. We continuously help our patients maintain an optimal level of health even when chronic disease is present. We are also available via phone or email. If you are in or around the Destin, Miramar Beach, Santa Rosa Beach, 30A, Seagrove Beach, Watercolor, Sandestin, Seaside, Dune Allen Beach, Blue Mountain Beach, Freeport, Rosemary Beach, Panama City Beach, Fort Walton Beach, Mary Esther, Shalimar, Niceville, Bluewater Bay, Florida areas, then please call or email us if you have any additional questions, we would be more than happy to assist you. We look forward to walking along with you on your journey towards a healthier life.
Primary Care, Internal Medicine, and Family Medicine Physician in Niceville, FL
---
Dr. Weisbruch is a board-certified internal medicine physician. He received his undergraduate training at Franciscan University of Steubenville in Ohio.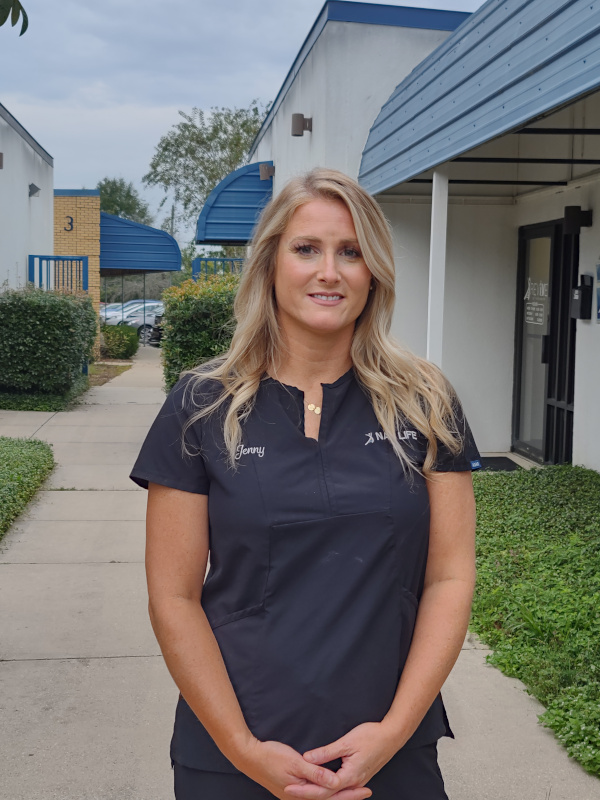 ---
Jenny is a South Carolina native that graduated from Charleston Southern University with a dual degree in Communications and English. She has spent most of her career as a Social Worker in California, Illinois, and South Carolina working with children and families. Jenny is passionate about helping other people and enjoys putting a smile on our patients' faces.
In her free time, Jenny can be found at the beach with her four children and Kyle, her husband of 15 years. She is her children's biggest cheerleader and is always on the sidelines of her kid's football, soccer, and baseball games encouraging them to do their best!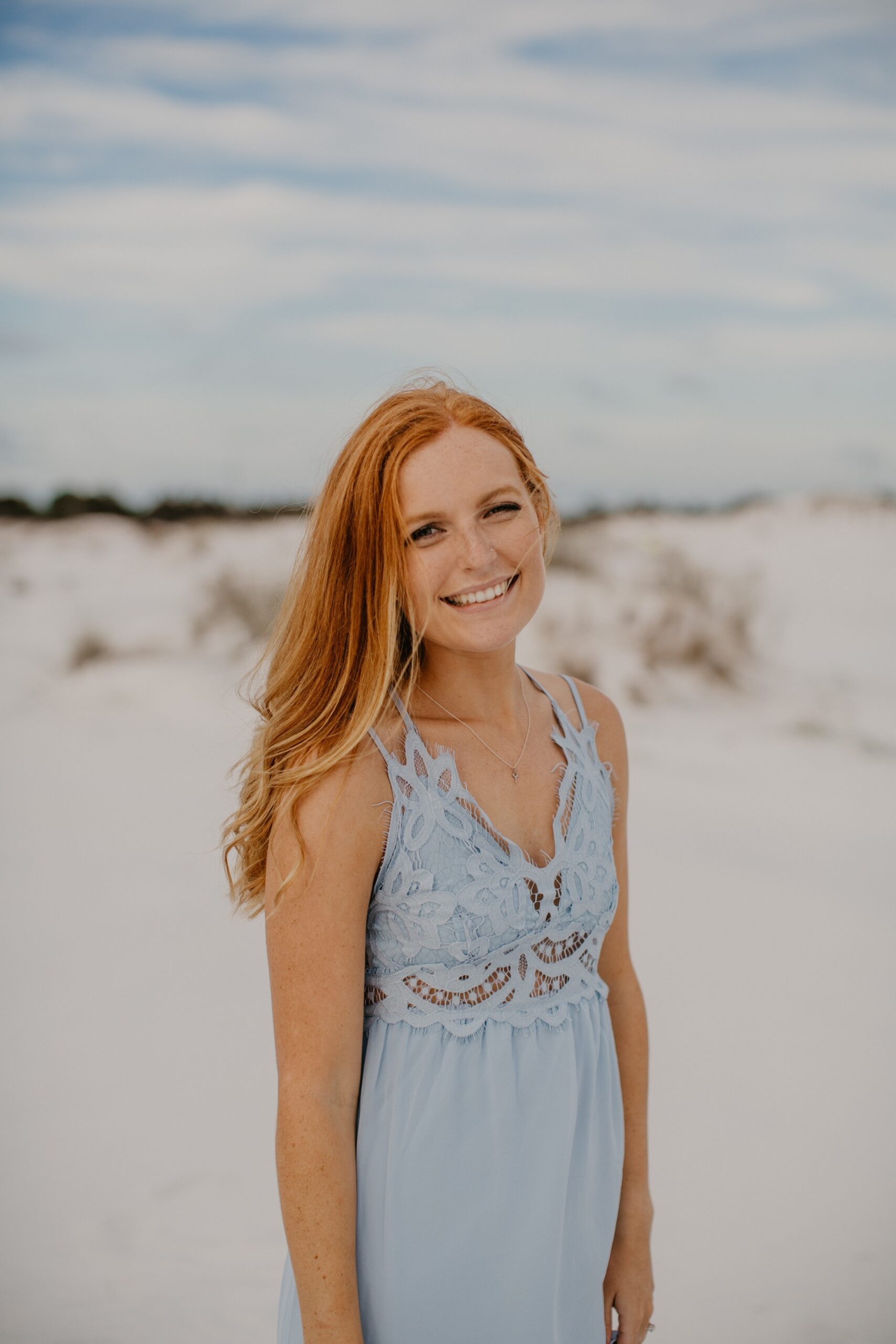 ---
Michigan native and recent graduate from Saginaw Valley State University with a Bachelors of Science in Exercise Science and a minor in Psychology. While at Saginaw Valley Alexa was a member of the women's golf team where she traveled and competed for all four years. If you asked younger Alexa what she wanted to be when she grew up the answer was always a Doctor or a nurse and has been ever since. Alexa is passionate about helping patients and enjoys learning new things every day. She plans to use this experience as a Medical Assistant to help her attend nursing school in the near future.
Alexa was born and raised in Jackson, MI and only just moved to the area in August 2020 where she now resides with her husband and enjoys spending her days playing golf, fishing, going to the beach, and traveling.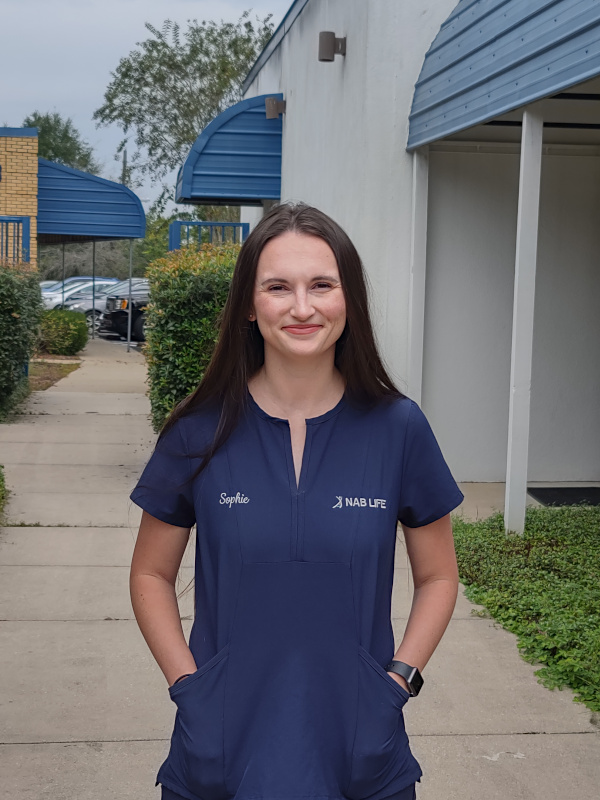 ---
Sophie Lampman, LMT, obtained her training from Cortiva Massage Institute in Washington State and graduated from Evergreen Beauty College with her Esthetics license. She is licensed by the Florida Department of Health, license #MA90582
Sophie has spent the first few years of her massage therapy career working in spas specializing in relaxation and deep tissue work. Her massage skills include: Deep Tissue, Trigger Point Therapy, Myofascial Release, Swedish Massage, Chair Massage, Lomi Lomi Massage and Pregnancy Massage. She trained in circus aerial arts for over two years and is familiar with working on sports injuries.
She is currently working on her AA degree in Business Administration and hopes to get her BA in Project Management. When she is not at work Sophie enjoys renovating her house, dancing, and spending time with Vale, a Great Dane/Golden Retriever/Husky rescue she saved a year ago.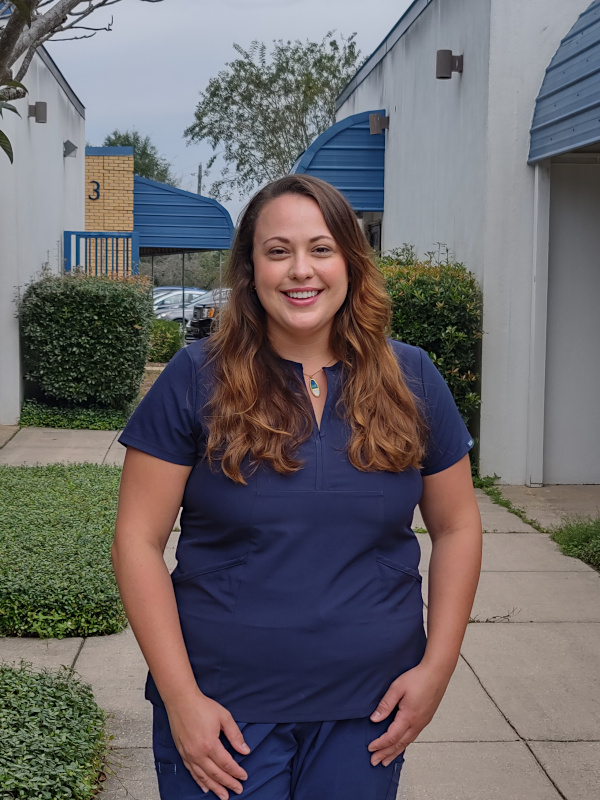 ---
Julee is a recent Florida transplant and native Texan. She received her Bachelors of Science in Human Development and Family Studies from the University of Arkansas – WPS! She has always been passionate about working with people and helping others. From a social worker, to an optician, she has held many roles and hopes to use this experience as a Medical Assistant to help her on her journey to become a Physician Assistant.
When she's not working, she enjoys traveling, photography, outdoor adventures, comedy, and game nights with friends.
---
Dusty began his career as a staff accountant after college and then an HR & health insurance consultant for the remaining 12 years of his professional career. He is also a cancer survivor of almost 3 years and lived the patients experience of healthcare.
---
I was born and raised here in the Twin Cities area. I graduated from Niceville Sr. High School in 1983.
---
Natalie is no longer with us, she has moved on to go to school for her Law Degree, we miss her and wish her the Best.
Request Appointment
Want to book an appointment with us? Fill up the form below to get appointment.