Management of Chronic Disease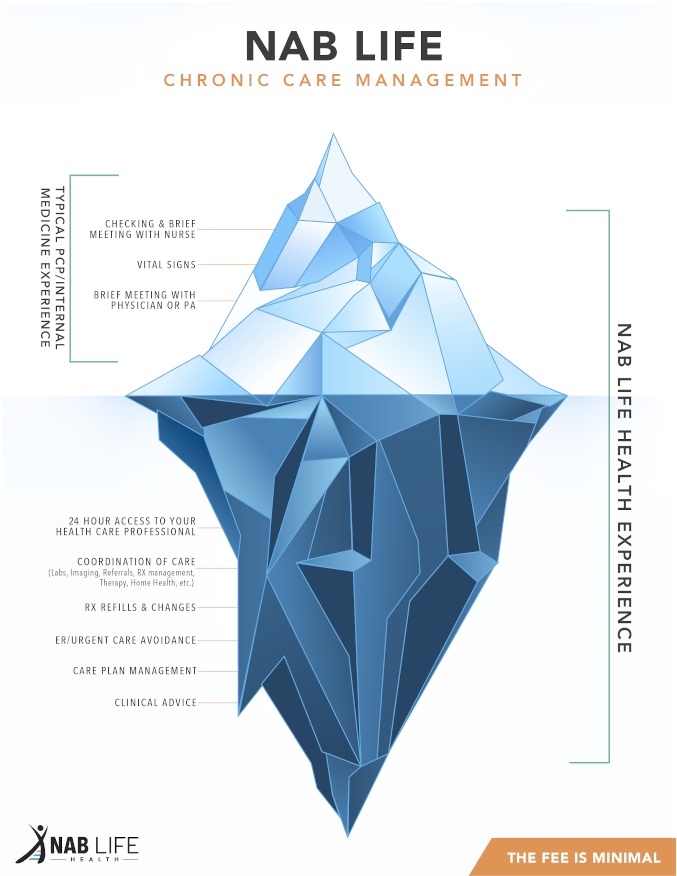 For our Medicare patients who qualify and others who elect to join the program, we have developed a team approach to the management of chronic disease.
Many times, the outcome of chronic disease management does not go as planned. Medications expire, often times there is difficulty with communication between patients and their providers, and all of this leads to complications and uneasiness for the patient.
When a patient is enrolled with our program, they have a dedicated team who is in constant contact with the patient in order to assist and ensure that their care plan is moving forward, and the desired outcomes are achieved. With this model, we will ensure that you have excellent access to your care team for communicating any needs.
We will also actively work to ensure that medications, tests, and consults are available and followed through on as planned, and we will actively communicate with any specialists involved in your care to make sure that your care plan is in sync and cohesive. If you are in or around the Destin, Miramar Beach, Santa Rosa Beach, 30A, Seagrove Beach, Watercolor, Sandestin, Seaside, Dune Allen Beach, Blue Mountain Beach, Freeport, Rosemary Beach, Panama City Beach, Fort Walton Beach, Mary Esther, Shalimar, Niceville, Bluewater Bay, Florida areas then give us a call.